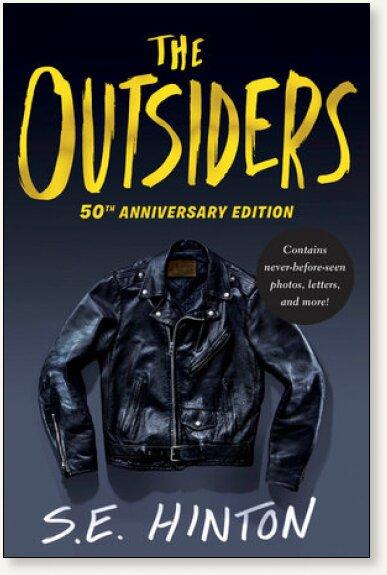 They walked out slowly, silently, smiling.
"Need a haircut, greaser?" The medium-sized blond pulled a knife out of his back pocket and flipped the blade open.
I finally thought of something to say. "No." I was backing up, away from that knife. Of course I backed right into one of them. They had me down in a second. I fought to get loose, and almost did for a second; then they tightened up on me and slugged me a couple of times. So I lay still, swearing at them between gasps. A blade was held against my throat.
"How'd you like that haircut to begin just below the chin?"
---
Synopsis
According to Ponyboy, there are two kinds of people in the world: greasers and socs. A soc (short for "social") has money, can get away with just about anything, and has an attitude longer than a limousine. A greaser, on the other hand, always lives on the outside and needs to watch his back. Ponyboy is a greaser, and he's always been proud of it, even willing to rumble against a gang of socs for the sake of his fellow greasers—until one terrible night when his friend Johnny kills a soc. The murder gets under Ponyboy's skin, causing his world to crumble and teaching him that pain feels the same whether a soc or a greaser.
---
S. E. Hinton on the book
The Outsiders is definitely my best selling book; but what I like most about it is how it has taught a lot of kids to enjoy reading.
Publishing Information
First Published: 1967
Published by: Puffin Books
Awards
New York Herald Tribune Best Teenage Books List, 1967
Chicago Tribune Book World Spring Book Festival Honor Book, 1967
Media and Methods Maxi Award, 1975
ALA Best Young Adult Books, 1975
Massachusetts Children's Book Award, 1979