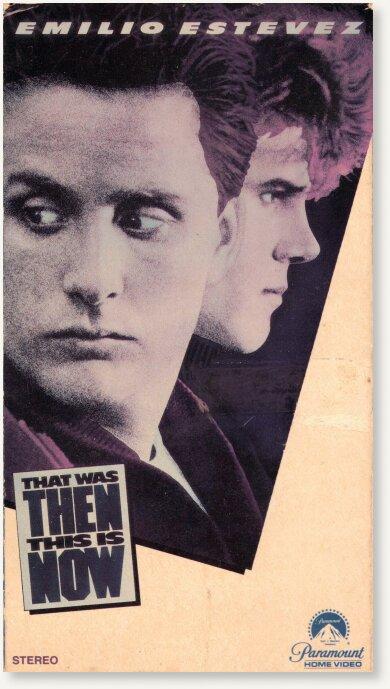 S. E. Hinton on the book
I wasn't involved in the filming of That Was Then. Emilio Estevez and Craig Sheffer were very good as Mark and Byron, and there are many things about the movie - the writing, all the performances - that I like.
I knew Hollywood wouldn't be brave enough to handle the ending, and I was right!
Still a pretty good movie, though.
A Paramount Pictures release
Opened November 1985
Cast
Mark Jennings - Emilio Estevez
Bryon Douglas - Craig Sheffer
Cathy Carlson - Kim Delaney
M&M - Frank Howard
Mrs. Douglas - Barbara Babcock
Charlie - Morgan Freeman
Director
Producer
Gary R. Lindberg and John M. Ondov
Screenplay
Photography