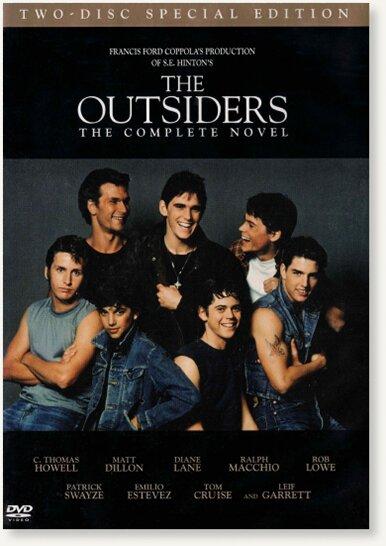 S. E. Hinton on the movie
The Outsiders was my second movie - what a cast!
I couldn't have asked for better actors for the parts, and couldn't have had nicer people to work with.
The Outsiders was a lot of fun to shoot because of the cast, who were ordinary, goofy, sweet teenagers off-camera and serious artists in front of it.
I was sort of a greaser den-mother - I still miss my boys.
I think some readers are unhappy with the way The Outsiders was edited, and there are parts we shot I wish were in the final version, but it is a very faithful adaptation.
I play the nurse in Dallas' room - Matt and I had a hard time keeping a straight face during that scene!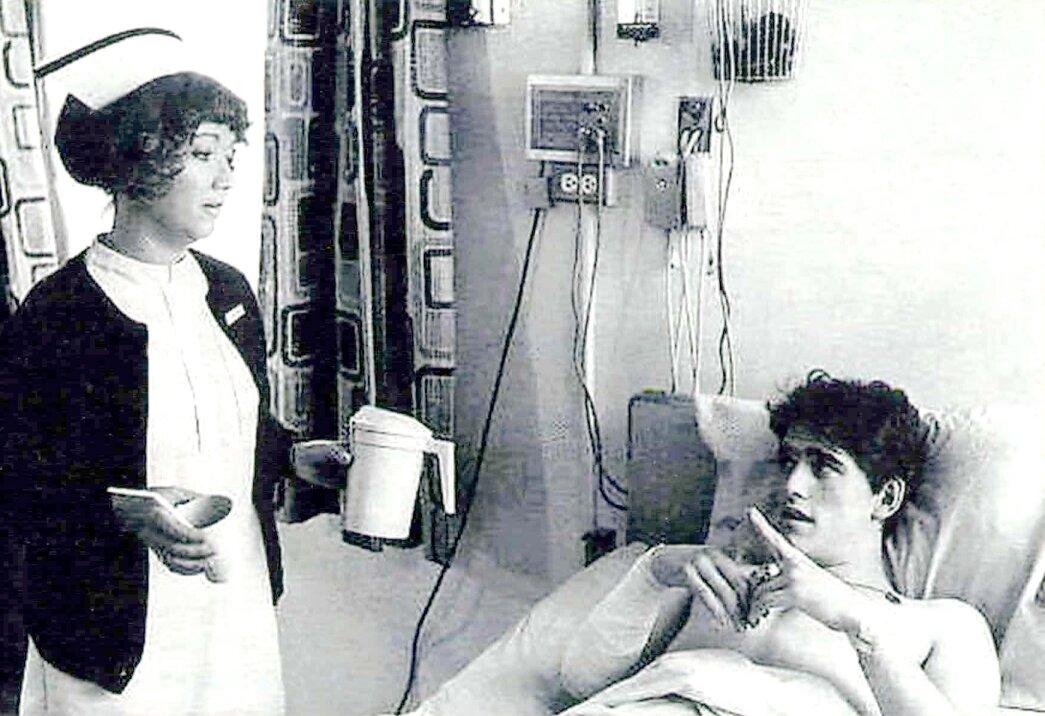 ---
S.E. Hinton with Matt Dillon on the set of the Outsiders.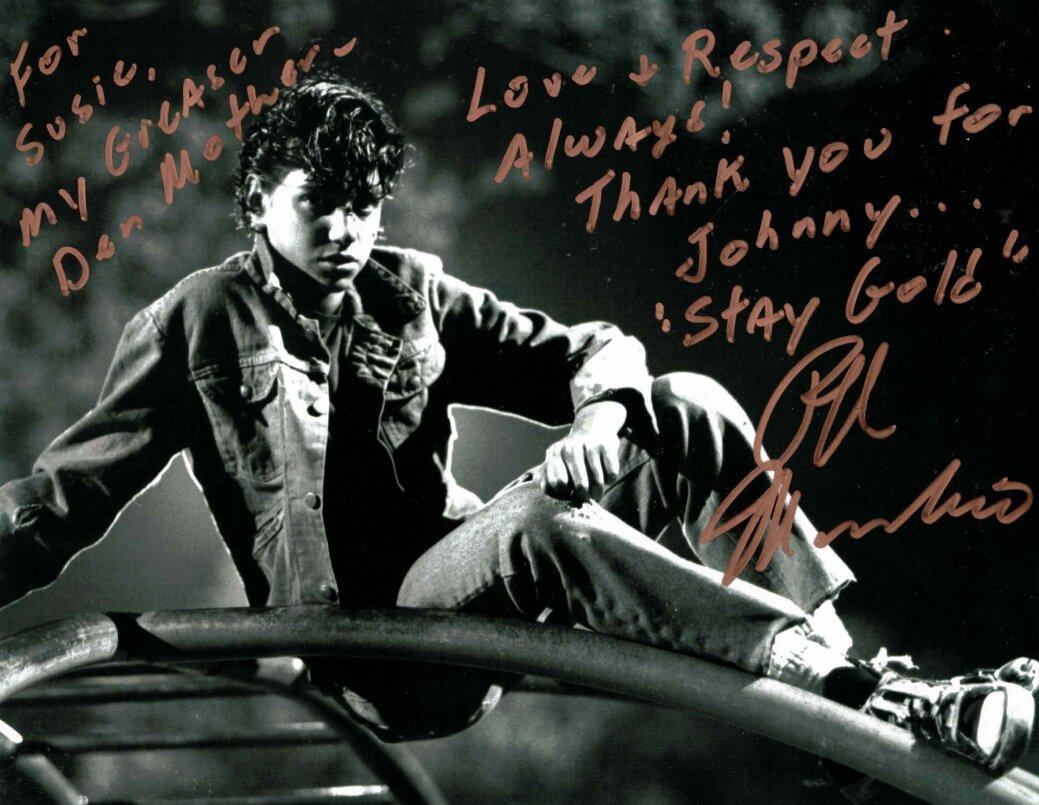 ---
Ralph Macchio's autograph to S. E. Hinton.
A Warner Brothers release
Opened March 1983
Cast
Dallas Winston - Matt Dillon
Johnny Cade - Ralph Macchio
Ponyboy Curtis - C. Thomas Howell
Darrel Curtis - Patrick Swayze
Sodapop Curtis - Rob Lowe
Two-Bit Mathews - Emilio Estevez
Steve Randle - Tom Cruise
Cherry Valance - Diane Lane
Bob Sheldon - Leif Garrett
Director
Producer
Fred Roos and Gray Frederickson
Screenplay
Music